A time-tested veteran whose passion for the creative industry has only grown with the years, Kim Heng is at his personal best when steering Graphic Masters to new heights of success. Beginning his career as a freelance illustrator, little did he know that he would one day be heading a vibrant creative agency that counts many leading public and private organisations among its clients. His journey as an entrepreneur and creative professional has been a long and challenging, yet also rewarding. Along the way, he has acquired deep knowledge in creative design, production and client servicing, giving him a rock solid foundation on which to keep the company growing with the times.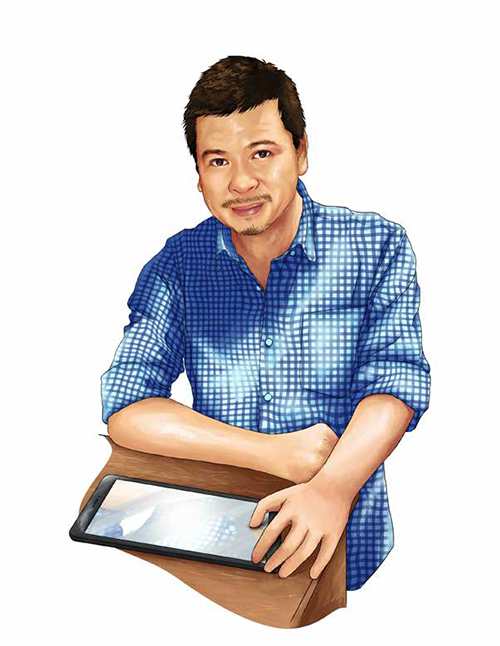 Brendan
Goh
Account Manager
He is driven towards achieving excellence, and certainly has a way with the people he would meet on his way. Brendan graduated with a Diploma in Visual Communication and began his career as a designer with a bang, flaunting his creativity with work on premier brands that included Changi Airport Group and Singapore General Hospital. Discovering that he enjoys dealing with people more than ideas, he moved on to marketing real estate before rejoining the design industry as Account Manager with Graphic Masters. Behind his pleasant and modest personality is a heart that beats with a passion for achievements, and a never-say-die attitude that allows for no failure or compromises when it comes to work.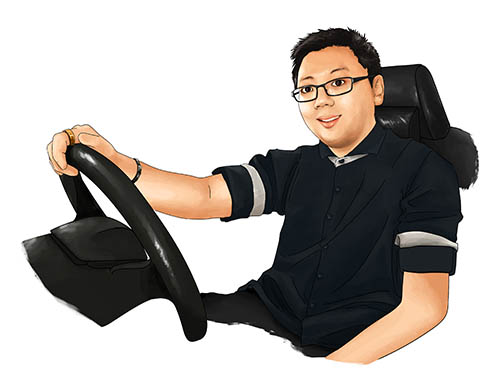 Dian
Handayani
Account Executive
She has a solid background in design, and would never hesitate to use her creativity to deal with and win over even the most demanding clients. Dian graduated from Lasalle College of the Arts with a BA (Hons) in Design Communication, majoring in Advertising, going on to pursue a colourful and successful career in advertising and communications. Often drawing inspiration from her personal interest in music, movies and pretty things, she was quietly behind a slew of advertising and marketing campaigns involving prestigious names such as Old Chang Kee, VizBranz, RBS and Sakae Holdings.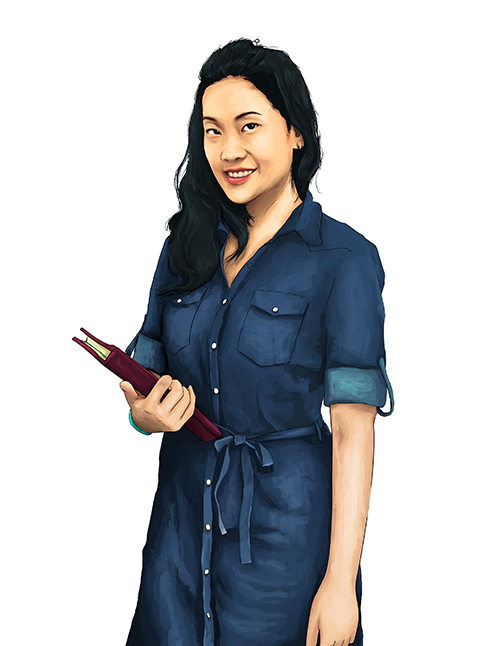 Melissa
Okumi
Junior Art Director
Her imagination and curiousity are like the twin engines that power Melissa to produce work that often wows everyone in the house and helps Graphic Masters win over new fans. Graduating from Nanyang Academy of Fine Arts with a BA (Hons) in Visual Communication, Melissa scored early with outstanding contributions while with leading publication and media companies such as Scroll Inc. Pte Ltd and Kids World Media Singapore. Her superb efforts at rebranding, creating new corporate identities and designing of a wide range of printed materials have made her a valuable asset anywhere she goes, and she continues to defy the odds with successful work that often strays far off the beaten path.
Kriscel
Diane Go
Senior Graphic Designer
If it needs to stand out from the crowd, you would need someone who can stand out from the crowd like Kriscel does. A proud graduate of the University of Santo Tomas, Philippines, her Design major in Advertising Arts has served her well in her fledgling career. In fact, even while a student, Kriscel had shown her creative prowess in various prestigious art competitions such as the Maningning Miclat Art Awards and Faber-Castell Sining Award. This same talent drove her to produce brilliant work wherever she went thereafter, including service with a packaging firm, the Celebrity Living magazine and renowned companies like Royal Cargo and Logistics, Inc. and Mimiflo Baby Products.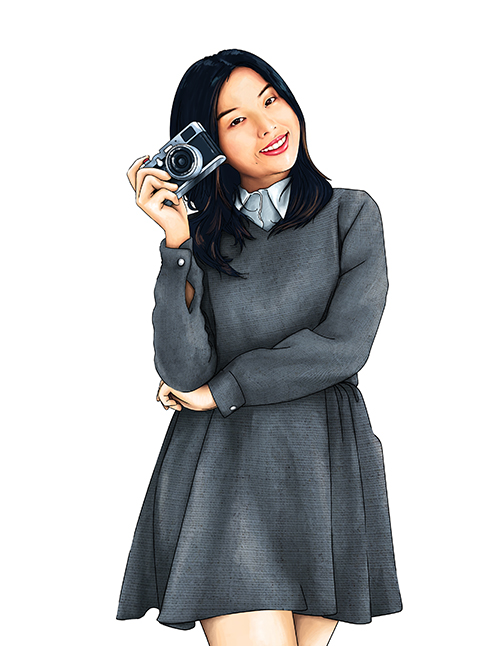 Sam Immanuel
R. Macaisa
Graphic Designer
Graphic designer, or magician? Sam could easily be thought of as either, given his amazing ways when it comes to turning even vague ideas into brilliant, high impact design. A graduate of the famed University of Santo Tomas of the Philippines, Sam is one who enjoys nothing than going way out of the box. Always ready to fly in the face of convention and push groundbreaking concepts, he is equally comfortable with designing for advertising, publication or events. His extensive and diverse portfolio leaves no doubt about his talent either an accomplished graphic designer or a talented freehand illustrator.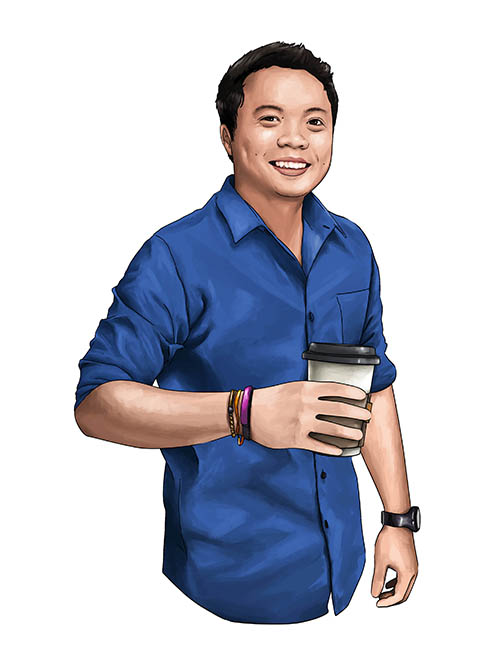 The pen may not necessarily be always mightier than the sword, but when Shawn wields it, you can be sure it would at least cut into the hearts and minds of your target audience. With some 30 years of experience in copy-writing, Shawn has done it all when it comes to marketing communications in all of its manifestations. From the wildly imaginative world of advertising to spick-and-span corporate publications, he is at home with whatever is put on his table, blending creative thinking with slick writing skills to get the job done, every time.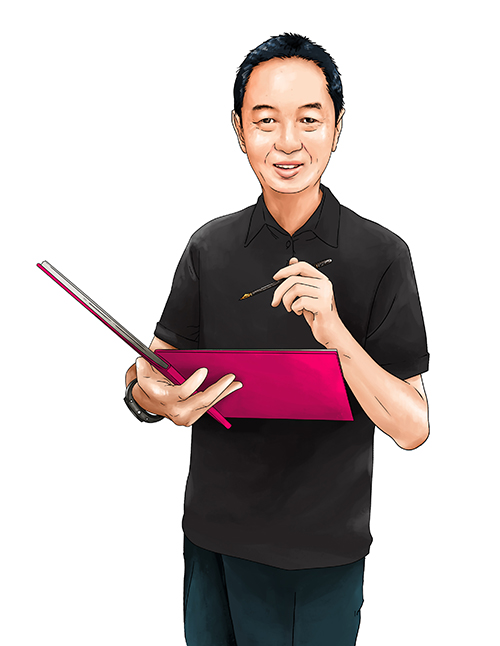 Other than the members of our core team, we have a set of highly capable supporting staff who have been selected for their ability to complement the skill sets of these key members. Each armed with their own strengths and capabilities, they are equally indispensable to Graphic Masters in our quest to constantly push the boundaries of excellence and produce work of the highest standards.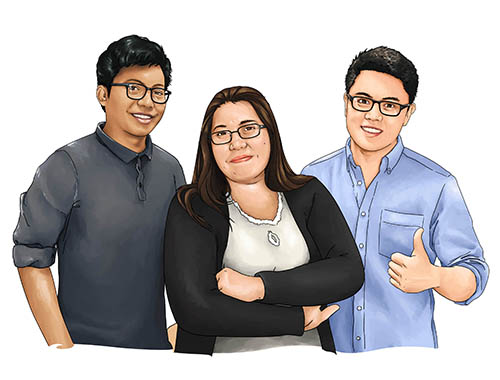 Previous
Next